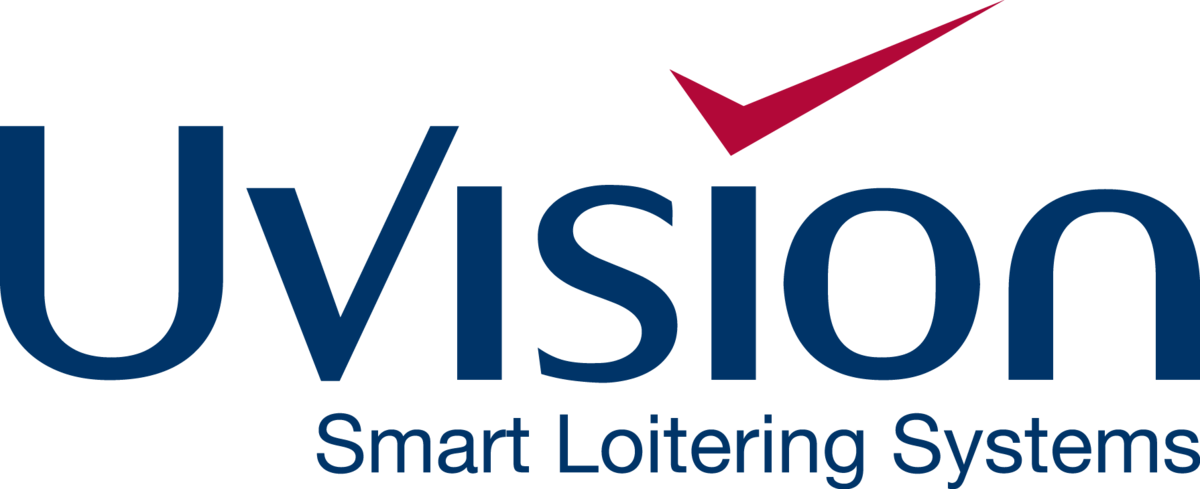 Steeped in innovation and committed to pioneering technological advancements, our company stands as a global leader in the design, development and deployment of loitering munition systems. Our presence spans continents, with strong subsidaries located in the United States and India, strategically positioned to serve the diverse needs of our global clientele. In our steadfast pursuit of excellence, we've forged strategic partnerships with industry heavyweights, notably our significant cooperation with Rheinmetall, a testament to our reputation for quality and reliability. These relationships enable us to continually enhance our offerings, staying at the forefront of defense technology while providing high-end, customized solutions to our partners and customers worldwide. As we continue to grow, we're committed to expanding our global footprint, fostering strong local partnerships, and delivering cutting-edge technology that meets the evolving demands of the modern battlefield.

In early 2019, UVision Air Ltd. established UVision USA Corporation, which produces the HERO series of loitering munitions in the United States.
UVision USA Corporation, a wholly-owned subsidiary of UVision Air Ltd., is playing an integral role in UVision's ongoing global expansion of operations. Signifying the company's increased commitment to the US market, UVision USA has announced the opening of its new facility in Virginia, USA for the production of HERO systems. The official ribbon-cutting ceremony took place on October, 2022 at the new facility located at 600 Corporate Drive, Stafford VA, in the presence of Stafford County leadership, Industrial Partners, and various customers.
This initiative will create jobs in Virginia, making an important contribution to the American labor market. The opening of the 25,000 square-foot facility located at the Quantico Corporate Center will enable UVision to increase its local production capability, further improve its high-level, rapid response to US customers, and increase supply to international customers – either directly or through government-to-government initiatives.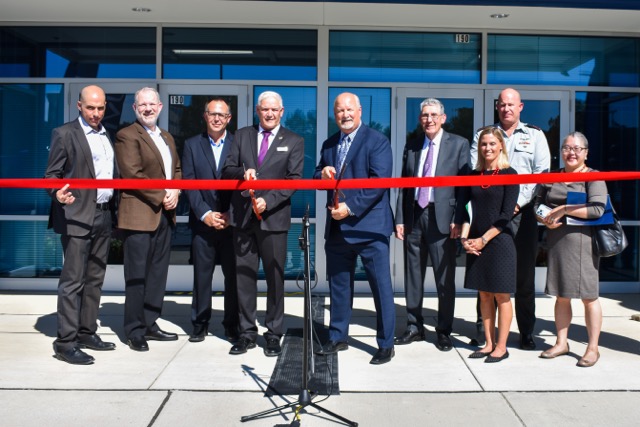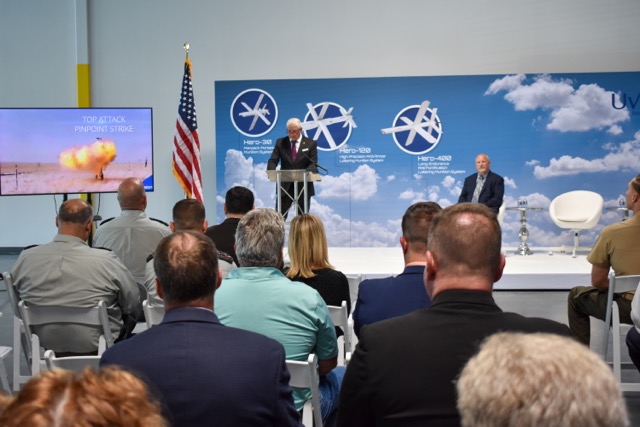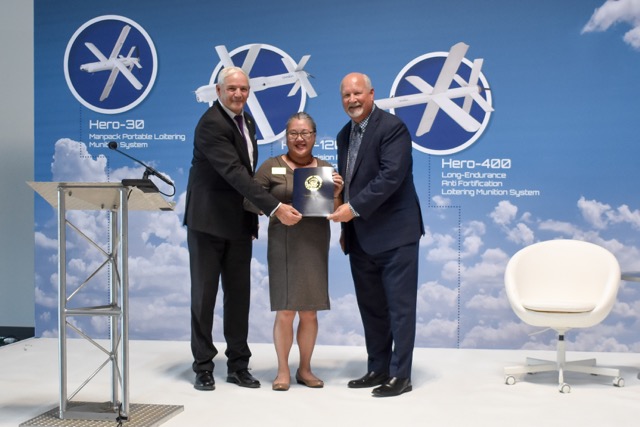 AVision Systems Pvt Ltd, India
AVision Systems Pvt Ltd. Designs, manufactures and delivers innovative, cost-effective, unmanned aerial loitering munition systems for customers worldwide. These lethal solutions meet the requirements of today's new battlefield challenges for combat operations in complex, dynamic environments. The company's solutions are tailored for unique flight qualities, advanced airborne guidance and navigation systems, precision attack munitions and C2 stations fully integrated with communication links.
In October 2021 Rheinmetall and UVision Air Ltd. have signed a strategic partnering agreement for loitering munitions. The agreement leverages both companies' capabilities to provide the European market with precise, combat-proven weapon systems. The Hero family of loitering munitions will be available to all European customers to satisfy contemporary and emerging operational requirements. Through this partnership, Rheinmetall and UVision will offer end-to-end solutions for loitering munitions to the armed forces of Europe. Rheinmetall will take the industrial, technological and commercial lead for enhancing the capabilities of the weapon system; UVision will make available the Hero loitering munitions, based on in-depth technological expertise and operational experience. The parties plan to integrate the combat-proven Hero series into Rheinmetall's portfolio of manned and unmanned vehicle platforms, launchers, battle management systems and armored vehicles like the Lynx.

UVision invests in SpearUAV, becoming a shareholder in the company (May, 20222).
The two companies will work to share their technological knowledge: UVision with its proven knowledge and experience in loitering munition systems, and Spear with its expertise in AI based tactical drones for ISTAR missions. The synergy between the companies will make it possible to offer a comprehensive solution for varying operational needs from the micro-tactical forces and brigade level, to the division level. 
This investment in Spear comes as a direct continuation of the company's expansion in the international defense market. Together, UVision & Spear create a broad-spectrum solution, tailored to any operational need of our customers – at sea, in the air and on land.